Dr. Kirby Collins
Chiropractor

Special Interests;
Sports Chiropractic
Applied Kinesiology (AK)
Chiropractic Neuro-Developmental Paediatrics
Sacro-occipital Technique (SOT)
Optimal Maternal Positioning (OPM)
Selective Functional Movement Assessment (SFMA)
Dry Needling
Dr. Kirby's Story
Originally hailing from Portland on the South West coast of Victoria, Dr. Kirby joined Geelong Chiropractic and brought with her 10 years' professional experience as a Melbourne-based Family and Sports Chiropractor.
Sports Chiropractic is one of Dr. Kirby's great passions, and her dedication to helping athletes reach their goals through expert Chiropractic care and applied functional movement techniques is second to none. As a national and international Crossfit athlete, and more recently an Olympic weightlifting competitor, Dr. Kirby has first-hand knowledge of how vital it is to give the body ongoing care and treatment to perform at a peak level.
Dr. Kirby's devotion to working with pregnant mums and children is where her expertise shine even brighter. Having completed an extra two-year post graduate diplomate in Chiropractic Neuro-Developmental Paediatrics, her knowledge in this field brings a new level of care to Geelong families.
Dr. Kirby is a powerhouse of both strength and knowledge, bringing a holistic approach to the health and vitality of her patients, and stands as an invaluable member of the Geelong Chiropractic team.
Dr. Madeleine White
Chiropractor

Special Interests
Injury & rehabilitative Chiropractic
Multimodal Chiropractic
Dr. Madeleine's Story
Born and raised in Warrnambool, Victoria, Dr. Maddy's early years were driven and enriched by community sports with countless hours spent playing local football, netball, and basketball. Her affinity for sports later took her to the United States to play collegiate basketball, where she began developing a keen interest in functional movement through the discipline of Chiropractic.
Dr. Maddy went on to complete her Chiropractic Degree at RMIT University in Bundoora, when in 2012, she suffered significant injuries in a major car accident.
Throughout her rehabilitation, Dr. Maddy gained a thorough understanding for the importance of a multimodal approach to injury recovery and draws on this knowledge and experience to add an extra dimension of care to her clients.
Dr. Maddy takes an in-depth approach to improving the function, vitality, and wellbeing of her patients through genuine and active listening, empathy, and a person-centred attitude that is integral to the Geelong Chiropractic team.
Dr Gerry Keown 
Chiropractor + Naturopath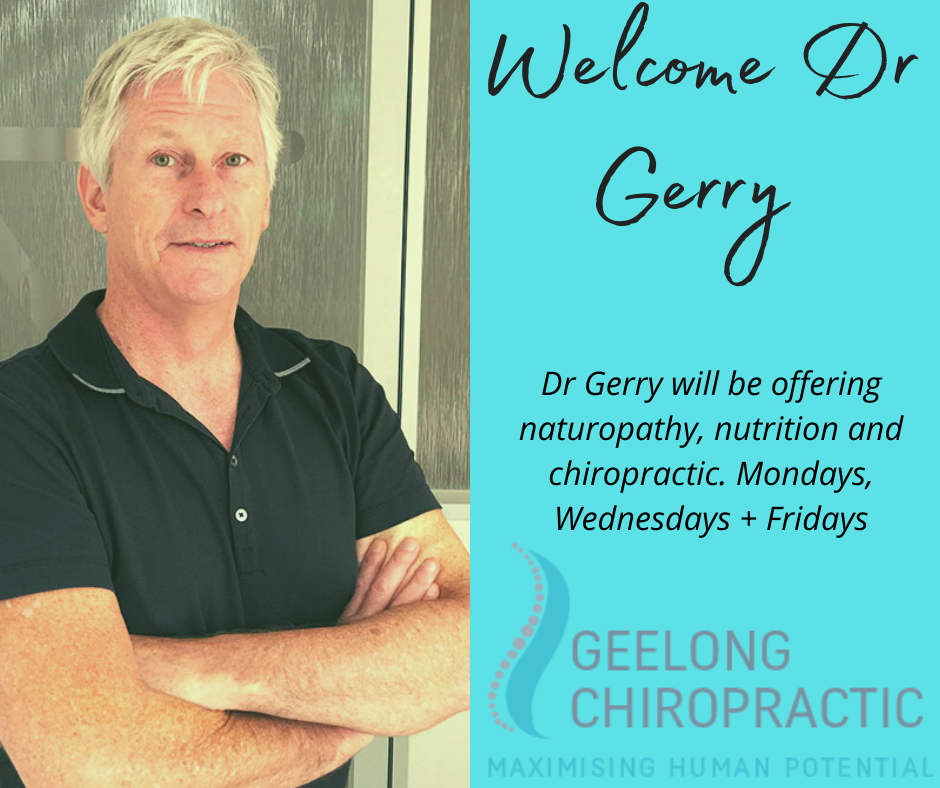 Special Interests
Remedial massage
Naturopathy
Sports Chiropractic
Headache TMJ Neck Pain
Dr Gerry's Story
Dr Gerry started practice in 1997 as a Remedial Massage Therapist and went on to teach Myotherapy. In 2003 he completed his Bachelor of Health Science as a Naturopath and practiced for a number of years while also lecturing anatomy and physiology at university.
He moved to Sydney with his wife and completed a Master of Chiropractic at Macquarie University in 2010. Dr Gerry joined a multidisciplinary clinic in Drummoyne, alongside Medical Doctors and Specialists, Physiotherapists, Exercise Physiologists, Podiatrists, Dietician and Myotherapists using an integrated approach to treat high profile athletes on the Australian Swimming Team.
Dr Gerry returned from Sydney and was attracted to Geelong Chiropractic Clinic by it's multidisciplinary, integrated treatment approaches. He has a special interest in headaches and migraines, neck pain, vestibular disorders (that cause dizziness and vertigo), temporomandibular disorders (that cause jaw pain and dysfunction), and gastrointestinal and sleep disorders, and uses a combination of Chiropractic, Naturopathic and Nutritional approaches alongside dietary and lifestyle modifications.
Dr Gerry has had research published in the peer-reviewed, indexed literature on neck pain and headaches. He is a member of The Education and Advancement Committee of Chiropractic Australia, which delivers professional development to Chiropractors, and the co-editor of the Chiropractic Australia Journal Club, screening and curating research important to the field of Chiropractic. He also writes professional development modules for the Global Education Network for Chiropractors (GEN-C) which is a partnership between Chiropractic Australia, the European Academy of Chiropractic (the educational arm of the European Chiropractors Union), and the Royal College of Chiropractors.
When not in clinic or reading the latest research studies he divides his time between cycling, high intensity interval running and resistance training with writing two books: the first is on the neurophysiology of sleep and is aimed at healthcare professionals; the second is aimed at people who suffer migraines and breaks down complex science to make it understandable, and combines this with evidence-based self-help strategies.
Sam Robinson



Myotherapist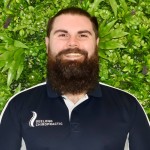 Special Interests
Remedial massage
Injury management
Sports rehabilitation
Sam's Story
Proudly Geelong born and bred, Sam knew he wanted to be a Health Practitioner from an early age. Sam's childhood and teenage years were jam packed with two of his favourite things – sports and music. Demonstrating his skills both in the field and on the stage, Sam spent a big portion of his youth keeping active as well as playing gigs with bands around Geelong and Melbourne (and he's still known to belt out a tune or two!)
As athletes tend to be no strangers to injury, Sam suffered his fair share while playing sport which saw him undergo multiple Physiotherapy/Myotherapy rehabilitations as well as some major surgeries. These experiences and the respect and gratitude to the practitioners that aided his recovery are the driving force for his dedication to the treatment of his patients, and keeping them fit, healthy, and moving.
Once Sam completed his Diploma of Remedial Massage and Advanced Diploma of Myotherapy, he wasted no time in launching his own local small business in Geelong as well as establishing a career as a Trainer for Injury Management at his local football club. Sam's growing reputation in his field made him a valued addition to the Geelong Chiropractic team.
Sam is an avid beard enthusiast, sports fan, and music-lover at heart. Outside the clinic, you can catch him spending time with his partner and animals, catching up with friends, attending local sports games, and going to as many gigs as possible.
Kale Hoggins
Exercise Physiologist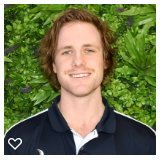 Special Interests
Rehabilitation physiology
Injury management
Enhancing physical performance
Kale's Story
Kale hails from Kilmore via Bendigo where he completed his studies as an Exercise Physiologist and took up permanent residence on the Bellarine Peninsula. As a lover of sports and exercise, Kale has always held a keen interest in exercise and its effect on the body. Delving deeper into the scientific and medical aspects of exercise, his thirst for knowledge in this area guided his career path towards improving and enhancing the movement of his patients.
Kale's approach to exercise physiology is unique and effective, applying exercise as a form of medicine in injury prevention and recovery, pain reduction, chronic disease management, and improving physical and mental health.
Kale's treatments are guided by each individual's needs and personal goals, placing his patients at the wheel of each journey, and guiding them towards a healthier state. As a team member of Geelong Chiropractic, his expertise are vital to providing the best possible care to our patients.
Tori Hardy
Practice Manager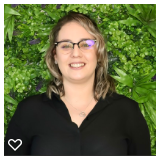 Tori has grown up and lived in Geelong her entire life, taking walks along the stunning beaches, and always managing time for a good shopping spree at local stores. The notorious travel bug bit her early and she spent five months backpacking around Europe, absorbing different cultures and meeting incredible people along the way.
Tori has always been drawn to the health industry with a keen curiosity and passion for learning about how our bodies function and can take a natural approach to healing. This thirst for knowledge is currently seeing her undertake a Diploma of Health and Wellbeing.
As a Chiropractic Assistant, Tori spins a lot of very important plates at Geelong Chiropractic, from streamlining admin processes and increasing efficiency, to providing support and clarity to both our team and our clients.
Outside the clinic, you can catch Tori travelling, spending time with her partner and fur babies, or showing you her cool double-jointed pinkie finger.
Shannon Jennings
Clinical Assistant
(Studying third year chiropractic)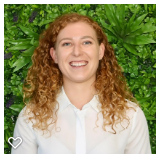 Shannon knew she wanted to be a Chiropractor from the minute she walked through the doors of Geelong Chiropractic in 2016. Her hunger for learning and drive to achieve a career in the health and wellness sector is underpinning her current studies to become a Chiropractor.
Shannon's current role as a Chiropractic Assistant involves keeping all the vital functioning parts of the clinic alive and thriving, from attending to the front desk, to making sure staff and clients feel comfortable and confident in our practice.
The thrill seeker of the team, Shannon spends her spare time behind the wheel of an off-road racing car pulling off daring speeds and hitting jumps to fly through trees. If she's not busy doing that, you'll find her hiking, riding, exploring nature's best scenery, or in a striped shirt with a whistle, running up and down a basketball court.
Fun fact – Shannon's incredible and untameable curly locks were once dead straight and white blonde until she hit age 12.
Emotional Support Dog : Luna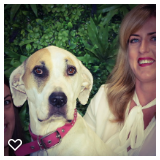 Luna is a rescue great dane cross and is the baby of Dr Hannah. You will often see her in the back rehab room chilling out and giving moral support to clients as they correct their various movement issues!